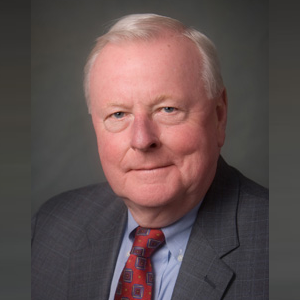 The Daugherty Centennial Campus Entrepreneurship Initiative, named in honor of Mr. Richard L. Daugherty, Retired Vice President of IBM and current Kenan Institute trustee, supports the enhancement of the entrepreneurial environment on Centennial Campus at NC State University. This provides early-stage capital necessary for NC State based startup companies to launch, engage the region's entrepreneurship, ecosystem, and leverage state and federal sources of capital to grow their enterprise and commercialize their licensed technology.
Of the 30 NC State startups that were eligible to apply, 11 applied and five made it to the final pitch round. The 2018 Daugherty Initiative track at the Lulu eGames supported three prizes ranging from $10,000 to $25,000 and took place on April 5, 2018, with more than 500 attendees.
The 2018 Daugherty Initiative awardees are as follows:
1st Place $25,000: VitalFlo | VitalFlo is redefining the standard of care for asthma management by providing actionable insights to patients when they need it most: before they have an asthma attack.
2nd Place $15,000: Sentinel Biomedical | Sentinel Biomedical is a group of dog lovers driven to understand the biological and environmental influences of cancer while creating a solution for accurate and early detection.
3rd, Place $10,000: NExS | NExS Software has developed an online platform that allows users to create custom web applications from spreadsheets with no programming required.
Since 2008, the Daugherty Initiative has invested $258,847 in 33 companies and two research projects with 22 of the companies (67%) still in business. 2017 Daugherty Initiative awardees BreStem and Lumeova reported approximately $2.1 million in additional support through angel investments and strategic partnerships. KIETS Director Ruben Carbonell and Associate Director Raj Narayan served on the Daugherty Initiative Selection Committee.