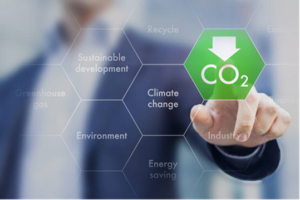 The KIETS Climate Leaders Program focuses on solutions to mitigating or reversing negative effects of climate change via technical, managerial, political or economic approaches that, if adopted, offer a promise of impactful developments that will help humanity deal with this existential threat. The next generation will experience the most direct effects of climate change in their lifetimes; therefore, it is critical to support emerging leaders to take action. The opportunities provided by this program help empower, educate and inspire young people to embark on careers and become innovative leaders in mitigating climate change, which affects almost all aspects of people's lives. It is expected that the Scholars will create a network among themselves of committed emerging leaders in the area of climate change solutions.
KIETS selects up to ten NC State undergraduate and/or graduate students for the KIETS Climate Leaders Program annually and supports the Scholars' engagement with our world's best leaders and organizations working on climate change solutions. The Scholars are paired with faculty mentors that help guide their progress in the program.  KIETS appoints one Senior Faculty Fellow for one-year, potentially renewable for a second year based on progress and funding availability.  The Senior Faculty Fellow serves as a mentor and role model to the Scholars and works with the Scholars and Faculty Mentors to develop effective programs to highlight and disseminate the Scholars' activities. The Senior Faculty Fellow, in collaboration with the Faculty Mentors, plans events to address solutions to problems generated by climate change.
The program is supported by the Office of the Executive Vice Chancellor and Provost and the Coastal Resilience and Sustainability Initiative. The program is led by Amanda Mueller – Program Manager, Roy He – Senior Faculty Fellow, Mary Watzin (Steering Committee Chairperson), and the Steering Committee members. The first KIETS Climate Leaders Program cohort group will be announced in December 2021.
Learn more