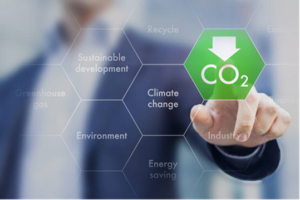 The KIETS Climate Leader Program will focus on solutions to mitigating or reversing negative effects of climate change via technical, managerial, political or economic approaches that, if adopted, offer a promise of impactful developments that will help humanity deal with this existential threat.  The next generation will experience the most direct effects of climate change in their lifetimes, and therefore it is critical to support emerging leaders to take action. The opportunities provided by this program will help empower, educate and inspire young people to embark on careers and become innovative leaders in mitigating climate change, which affects almost all aspects of people's lives. It is expected that the Scholars will create a network among themselves of committed emerging leaders in the area of climate change solutions.
KIETS will select NC State undergraduate or graduate students for the KIETS Climate Leadership Scholars program annually. These Scholars will be supported to engage with our world's best leaders and organizations working on climate change solutions.  The Scholars will be paired with faculty mentors that will help guide their progress in the program.  KIETS will provide support for one Senior Faculty Fellow for a one-year appointment, potentially renewable to two years based on progress and availability of funding.  The Senior Faculty Fellow will serve as a mentor and role model to the Scholars and work with them and the Faculty Mentors to develop effective dissemination programs to highlight their activities. The Senior Faculty Fellow, in collaboration with the Faculty Mentors, will help plan workshops and symposia and other means of bringing attention to solutions to problems generated by climate change.
A white paper has been developed and shared with the Office of the Provost and Coastal Sustainability and Resilience Initiative led by Dr. Mary Watzin, former Dean of the College of Natural Resources, who have committed to supporting this effort. Recruitment for a Program Manager is currently in process with the goal of being finalized in Spring 2021. The Provost Office will provide funds to complement KIETS support of the Senior Fellow and Scholars, and Program Manager. KIETS has organized a steering committee which is chaired by Professor Watzin and will provide guidance to KIETS as the program is developed and implemented.