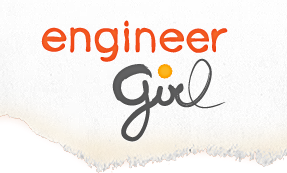 The Kenan Institute is partnering with the National Academy of Engineering (NAE) regarding EngineerGirl.com which is a website resource designed to bring national attention to the exciting opportunities that engineering represents for girls and women. A fundamental activity of EngineerGirl is an annual essay contest that is promoted through the website, email, and via our partner organizations.  The contest engages students (male and female) in grades 3-12 in writing about how engineering affects every-day life. The 2017 topic was "Engineering and Animals." Essay Contest participants were asked to learn about an animal and consider how engineering might improve life for that species.  The program generated 817 individual entries to the 2017 essay contest (up from 770 entries in 2016) from students around the world.
In January of 2017 EngineerGirl launched the Where They Work Directory on the site to highlight the many organizations where engineers work and make a difference.  Currently 23 organizations have created profiles in the directory to provide resources for students and highlight the importance of diverse engineers in their organizations.  The organizations represent businesses as well as non-profits, academic institutions, and professional societies.
The program also added 37 new engineers to the Directory of Women Engineers bringing the total to 308 women working in many different engineering careers who actively share their stories and insights with website visitors. Christy Wilson, a Kenan Fellow, has served this year on the program's steering committee and has provided valuable guidance in developing the essay contest topics for 2017 and for 2018, plans for dissemination of materials, and plans for future improvements on the site.  EngineerGirl impacts thousands of students around the world each day, and it received over 57,000 unique visitors per month in 2016.