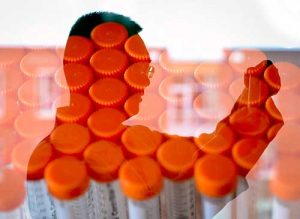 NC State's Office of the Vice-Chancellor for Research, Innovation and Economic Development (ORIED), in collaboration with the Kenan Institute, developed and launched the NC State Research and Innovation Seed Funding (RISF) Program. The RISF Program assists researchers in developing new and innovative pilot projects that have the potential for future support from government agencies, corporations, or foundations towards large-scale research centers or industrial consortia. Specifically, the purpose of the RISF Program is to stimulate NC State faculty and staff professionals to investigate multidisciplinary research initiatives, involve undergraduate and graduate students in research programs, and to enable and encourage corporate and government support of large research projects.
Since 2014, the RISF program has received 227 proposals and awarded 42 projects. These RISF projects have generated approximately 73 follow on proposals to external organizations of which 19 received awards totaling $10,732,975 that represents a 10.13 leverage ratio when compared to the total ORIED/KIETS awards of $952,967 during the corresponding period. In addition, 37 students were supported, 147 publications or presentations made and 15 workshops/symposia held. KIETS Director Ruben Carbonell serves on the RISF selection and steering committee.
Current projects for 2019-20 include the following:
Dr. Tiffany Barnes, College of Engineering, Towards a STARS Center of Excellence in Broadening Participation;
Dr. Veljko Dubljević, College of Humanities and Social Sciences, Sociotechnical Principles for Ethics of Autonomous Vehicles and other AI;
Dr. Owen Duckworth, College of Agriculture and Life Sciences, Recovery of Strategic Metals from E‐waste Using Manganese-Oxidizing Fungi;
Dr. Steffen Heber, College of Engineering, Multimodal Storytelling for Data Analysis and Quality Control in RNA Sequencing;
Dr. Jeremiah Johnson, College of Engineering, Optimal Use of Grid-Connected Energy Storage to Reduce Human Health Impacts;
Dr. Jun Liu, College of Engineering, Developing Thermal Diffusivity Based Multifunctional Sensing, Monitoring, and Prognosis Platform;
Dr. Gustavo Machado, College of Veterinary Medicine, Development of a Dissemination Platform for Temporal, Spatial & Phylogenetic Analysis of Avian Infectious Bronchitis Virus Sequences;
Dr. Spyridon Pavlidis, College of Engineering, Engineering and Science of 2D-3D Electron-Hole Liquids using TMD/GaN Heterostructures.