NC State's Office of the Vice Chancellor for Research, Innovation and Economic Development (ORIED), in collaboration with the Kenan Institute, developed and launched the NC State Research and Innovation Seed Funding (RISF) Program in 2009. The purpose of the RISF Program is to stimulate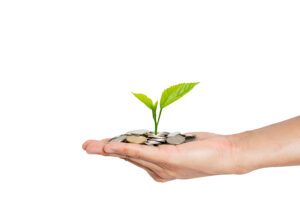 NC State faculty and staff professionals to investigate multidisciplinary research initiatives, involve undergraduate and graduate students in research programs, and to enable and encourage corporate and government support of large research projects. For reported outcomes since 2010, the RISF program has received 367 proposals and awarded 60 projects. These RISF projects have generated approximately 125 follow-on proposals to external organizations of which 36 received awards totaling $17,976,857 and leveraged the total ORIED/KIETS awards of $1,365,359 during the corresponding period. In addition, 66 students were supported, 235 publications or presentations made and 26 workshops/symposia held during that period. The traditional FY 2021-22 RISF awards include the following:
Dr. Kathy Dello, College of Sciences / State Climate Office, Future Ready Farmer's Almanac;
Dr. Colleen Doherty, College of Agriculture and Life Sciences, Mining the Potential of Rare Earth Elements as Biological Tools;
Dr. Tiegang Fang, College of Engineering, Interaction Between Plasma Generated Shockwave with Liquid for Intravascular Lithotripsy;
Dr. Jessica Gluck, College of Textiles, Optimizing Timing and Delivery of Electrical Stimulation via Conductive Nanotube Biotextile Scaffolds for Better Differentiation of HiPSC-derived Cardiomyocytes;
Dr. Amay Bandodkar, College of Engineering, Soft, Wearable, Sweat Sensors for Monitoring the Effects of Ill-Fitted Prosthetic Sockets and Risks of Infection on the Residual Limb Skin of Amputees;
Dr. Nitin Sharma, College of Engineering, Towards Non-invasive Multi-modal Neuromodulation of Spinal Cord for Assisting Locomotion;
Dr. Sanjay Shah, College of Agriculture and Life Sciences, Proof-of-Concept Cooling Mat to Improve Sow Welfare and Performance;
Dr. Jing Feng, College of Humanities and Social Sciences, Teleoperation of Automated Vehicles: Human Factors and Logistics Considerations.