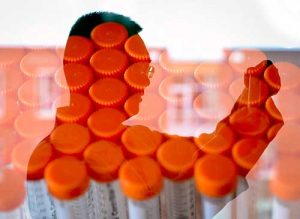 NC State's Office of the Vice Chancellor for Research, Innovation and Economic Development (ORIED), in collaboration with the Kenan Institute, developed and launched the NC State Research and Innovation Seed Funding (RISF) Program. The purpose of the RISF Program is to stimulate NC State faculty and staff professionals to investigate multidisciplinary research initiatives, involve undergraduate and graduate students in research programs, and to enable and encourage corporate and government support of large research projects. Since 2015, the RISF program has received 286 proposals and awarded 50 projects. These RISF projects have generated approximately 91 follow-on proposals to external organizations of which 25 received awards totaling $12,385,147 and leveraged the total ORIED/KIETS awards of $1,146,611 during the corresponding period. In addition, 45 students were supported, 176 publications or presentations made and 16 workshops/symposia held during that period. 2020-2021 RISF awards include the following:
Dr. Aram Amassian, College of Engineering, Combinatorial High-throughput Development and Screening of Biocidal Materials for Response Against Pathogens Including Coronaviruses;
Dr. Julio Belmonte, College of Sciences, The Forces That Shape Us: Measuring Tissue Biomechanical Properties During Embryonic Development;
Dr. Michael Dickey, College of Engineering, New Approaches to Combat Wound Infections Using Active Particles;
Dr. Kenan Gundogdu, College of Sciences, Discovery and Engineering of High Temperature Macroscopic for Quantum Phases in Lead-Halide Perovskites;
Dr. Lillian Hsiao, College of Engineering, Seeing Microbiomes Collectively React in Real Time for Gut Health;
Dr. Nanette Nascone-Yoder, College of Veterinary Medicine, Modeling Stomach Curvature;
Dr. Natalie Nelson, College of Agriculture and Life Sciences, Towards Real-Time Fecal Indicator Bacteria Monitoring in Nearshore Waters;
Dr. Wenyuan Tang, College of Engineering, Data-Driven Planning and Operation of Integrated Energy-Water Systems;
Dr. Xiaoqui Wang, College of Agriculture and Life Sciences, Deciphering Porcine Uterine Capacity by In-Vivo Gene Editing.