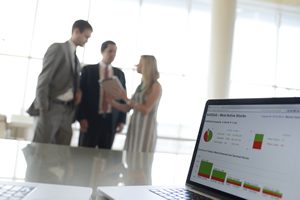 The NC Venture Labs initiative led by entrepreneurship Professors Steve Markham (NCSU) and Ted Zoller (UNC-CH) seeks to identify and develop best practices and clinical solutions in entrepreneurial pedagogy backed by a research focus on (1) high technology entrepreneurship, (2) small company growth and (3) existing company innovation. The first of three courses focused on small company growth was designed and offered in Fall 2015. A second course was offered in Spring 2016 on refining early stage technology entrepreneurship methodologies and a third was offered in Summer 2016 focused on enabling entrepreneurship initiatives within existing companies. The goal of this effort is to develop a multi-phased clinic that researches and implements innovations in entrepreneurial pedagogy and relevant practice implications in these three domains.
The research focuses on building and refining pedagogy models for each of these three clinical practice domains and will also consider research about the RTP itself, such as descriptive statistics, impact on the economy, emerging methods, and identifying opportunities to assist companies in RTP. The courses are being offered in RTP at the Frontier. The NC Venture Lab initiative is currently in the fourth semester of implementation and has grown in enrollment of students from six students in the Fall 2015 semester to 22 students in the Spring 2017 semester.
The Spring 2017 presentations were held on April 27, 2017 featuring student project sponsors Bell and Howell, Biologics, GoLoCo, Pentair, Ply Gem, NC Biotechnology Center, State of NC Innovation Lab, Technoflex, and USAA. Drs. Markham and Zoller have also indicated that they have engaged collaborators from Duke University on this initiative. In addition to the experiential course, the PIs Markham and Zoller have completed a catalog of innovation courses being offered at NC State, UNC, and Duke University. In December 2016 Dr. Markham accepted a position as Senior Vice President of Portfolio Management with Toshiba Global Commerce Solutions. The Center for Innovation Management Studies (CIMS)  under the management of Michelle Grainger and Paul Mugge is continuing to provide leadership for this program and delivering the course offerings.