Following a distinguished career as an educator, researcher, and leader, Dr. Elaine Franklin has announced her retirement as director of the Kenan Fellows Program for Teacher Leadership (KFP) at NC State University effective May 31.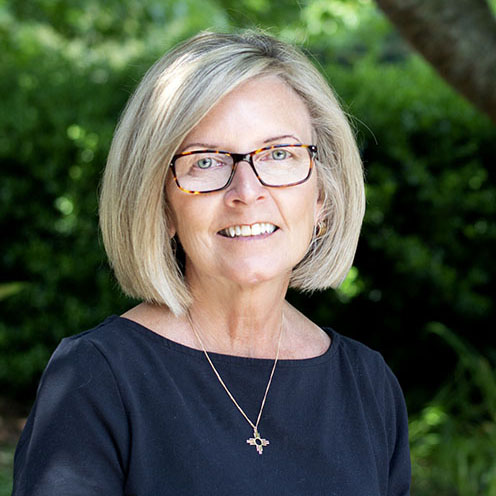 Dr. Franklin joined the KFP in 2013, after serving two years as the executive director of the NC Center for the Advancement of Teaching (NCCAT). She began her career as an elementary teacher and spent 14 years in the classroom prior to attending graduate school at UNC-Chapel Hill where she earned a Ph.D. in Social Foundations of Education. Throughout her career, Dr. Franklin has served in several directorial roles. First, she served as the director of education at the Crow Canyon Archaeological Center in Colorado, and later as the director of the Center for Mathematics and Science Education at Western Carolina University.
Her outstanding work with the KFP has focused on leading professional development programs for educators and as a leader in STEM education. Moreover, Dr. Franklin has engaged the KFP in strategic industry/education partnerships that are helping to build a strong, diverse STEM workforce across North Carolina. Under her leadership, the KFP has expanded its reach into rural and underserved communities where resources are limited, and educators often have fewer opportunities for professional development and leadership training. Today, the KFP has a network of more than 500 Kenan Fellows across 67 counties.
The Kenan Fellows Program has greatly benefited from Dr. Franklin's thoughtful, intentional, and inclusive approach to leadership for the past nine years. Prof. Ruben G. Carbonell, director of the Kenan Institute for Engineering, Technology & Science states, "Dr. Elaine Franklin has made some major contributions to the Kenan Fellows Program, and through her efforts, she has benefitted the teachers, students, and citizens of numerous communities in NC. Her outstanding leadership has taken the program in totally new, and highly impactful directions. Her strategic approach has placed the Kenan Fellows Program at the forefront of teacher development programs across the country, and it is now in an excellent position to better serve the educational community in the state, and the nation, in the years to come."
Please join us in recognizing Dr. Franklin's exceptional contributions to education and wishing her all the best in her next chapter. The search is currently underway for the next director of the KFP who will begin on June 1.