HOLLY SPRINGS, N.C. ⸺ A team of students at Holly Springs High School led by 2021-22 Kenan Fellow Tiffanni Craig has been selected to build an experiment that will autonomously operate and collect data from the edge of space aboard a suborbital rocket.
Craig and her students were among 57 winning teams nationwide to be selected for the inaugural challenge designed to attract, engage, and prepare future science, technology, engineering, and mathematics (STEM) professions, according to a press release by NASA.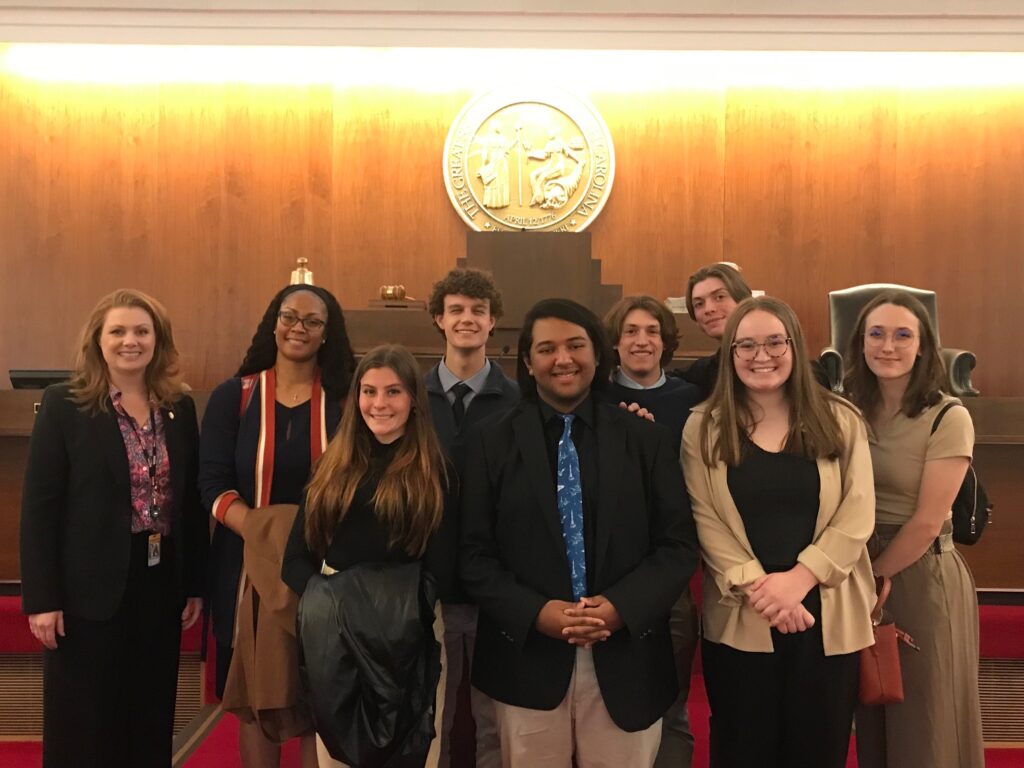 Craig is the advisor of Holly Springs High School Aerospace and Engineering Club, which has about 30 student members in grades ninth through 12th. The students are building a device that is capable of creating and measuring 1G of artificial gravity. The device would help astronauts who are at risk of suffering from symptoms associated with elevated intracranial pressure caused by living in microgravity during long-range space missions.
Club members were invited to the NC General Assembly by Rep. Erin Paré, and were recognized for their achievement on the House Floor. Watch a video of the recognition